Risk Management
AWC realizes and gives precedence to sustainable risk management across the organization, from enterprise level to operational level in every business units. A risk and crisis management system was established to ensure that the AWC will be able to continuously and effectively determine risks and opportunities for AWC, as well as define appropriate strategy and mitigation plan to reduce probability and/or loss to be within acceptable level and/or to take advantage of additional business opportunities.
AWC has established the Enterprise Risk Management Framework according to the international standard of The Committee of Sponsoring Organizations of the Treadway Commission or COSO Enterprise Risk Management 2017. AWC applied the framework across the organization with the Risk Management Policy enforced on all employees.
Risk Governance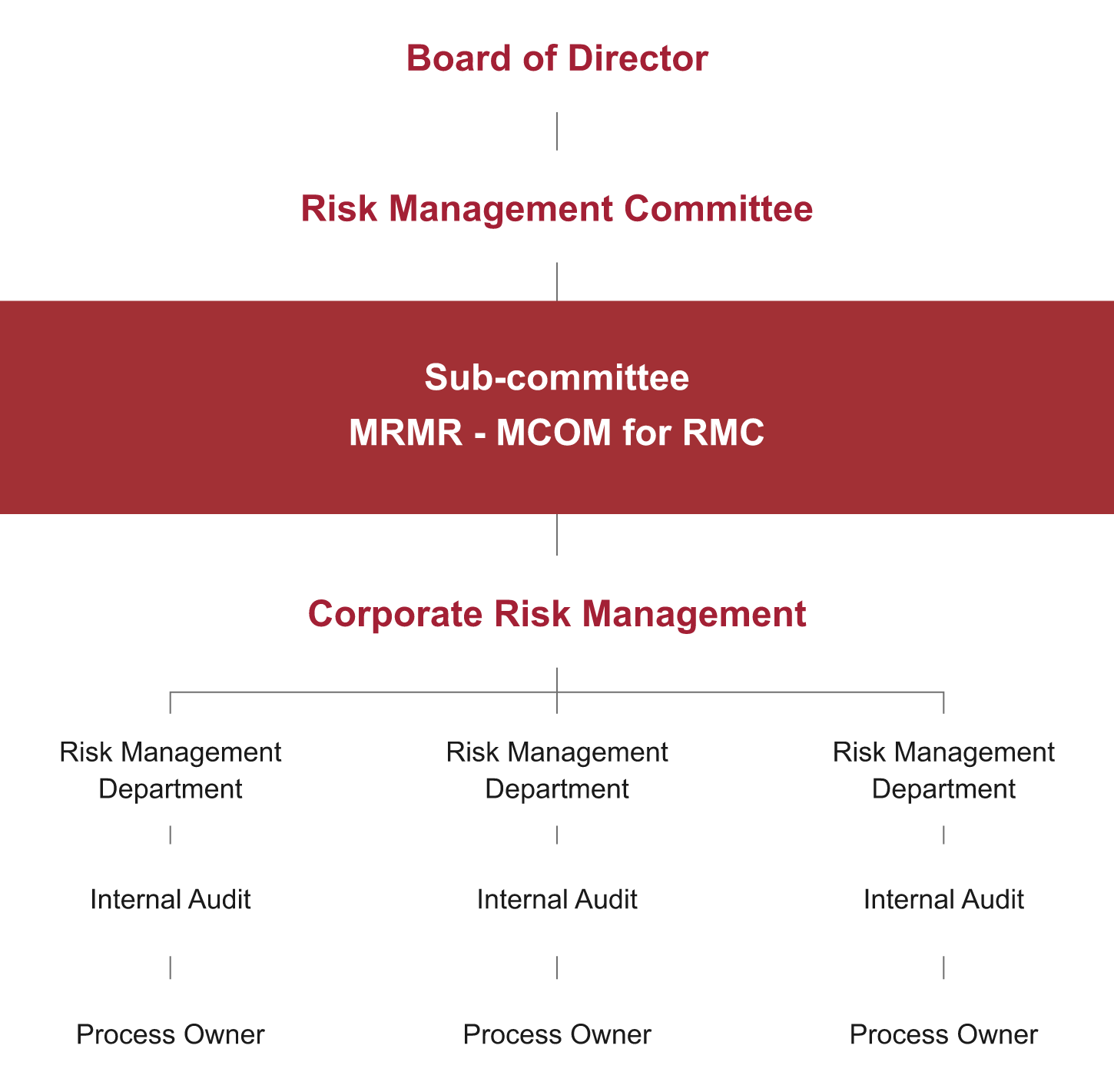 Risk Factors
AWC and its subsidiaries are the owner of various real estate businesses which cover Hospitality Business, Retail and Commercial Building Business and mixed-use properties. In business operation, AWC is fully aware that there are certain risks which may have negative impact on the Company's businesses, financial conditions, performance results, and the Company's future prospects. Hence, AWC constantly analyzes and assesses all potential risks, both internal and external, covering all business groups, as well as developing an effective mitigation actions to minimize the impact of identified risks and allow us to achieve the goals according to our strategies and direction. AWC considers key risks as those that could cause negative impact to the AWC's business and discloses in the Annual Report. Below is an example of identified key risks
Strategic Risk
Key Risks
Possible Impacts to AWC
Mitigation Plans
Strategic Risk
Risk from the COVID-19 pandemic

Country lockdown and travelling restriction across countries with mandate of 14 days quarantine requirement for all traveler has caused significant drop in the number of tourists/visitors for all BU.
The consumer behavior and preferences have been shifted to various types of services that better meet their lifestyles.

Exploration of omni channel (online platform) to better serve the customers.
Implementation of cost control and process improvement to increase operation efficiency.
Provided supporting schemes to stakeholders such as special discount to tenants, extra benefit to customers and measures to take care of all employees.

Business Competition

In term of Hotel Business, international, regional, and national companies offer significantly lower rates, greater convenience, services, or amenities; or expand/improve their facilities.
For the Retail and Commercial Business, competitors offer new office platform that is popular among millennials, and small and growing business.

Enter into an agreement (Hotel Management Agreement) with world class international hotel operators who have expertise, long-term reputation, and high operating standard to manage all AWC's hotels and deliver world-class customer experience with value for the customer money and competitive quality.
Diversify portfolio by hiring number of leading hotel operators to serve both the variations and uniqueness of customer needs of each target groups and operates in several tourists' destinations in Thailand.
Conduct market and customer research to learn market demand, local customer income, and competitor movement to develop and adjust the strategy.
Operational Risk
Key Risks
Possible Impacts to AWC
Mitigation Plans
Operational Risk
Personal Recruitment

Insufficient employee to support business growth.
Personal development to equip employees with the necessary skills to support business growth.

Developed programs to promote happy work environmental and retain employees.
Open new channel for labor market.
Introduce staff referral program.
Utilizing outsources recruitment companies for talent acquisition.
Provide essential and necessary training programs.
Develop succession program to ensure business continuity and smooth transition for key persons.

Operational Processes

Improper process design, such as having complicated and redundant activities or lack of controls in critical activities, may lead to confusion, resulting in operation failure.

Develop standard operation processes for all key business processes to eliminate unnecessary routine operation and optimize resources consumption.
Set up Operations Excellence division to work closely with Risk Management division to improve standard working procedures.
Set up Enterprise Data Analytics division to established centralized data platform and enhance data governance.

Cyber Threats

Data privacy
Cybersecurity attack

Outsources reliable service provider to store the critical information and
Establish preventive measures to detect unauthorized accesses.
Financial Risk
Key Risks
Possible Impacts to AWC
Mitigation Plans
Financial Risk
Liquidity Risk

AWC operates in a capital-intensive industry, which relies on the availability of sizeable amounts of capital.

Set up an investment policy and investment criteria for project development.
Conduct feasibility studies of investment projects.
Define appetite level on Debt to Equity Ratio to be at most 1.5 times

Credit Risk from Tenants

The tenants of Retail and Commercial Building business may not pay their rent in full, which can affect revenue stream.

Develop and improve collection and debt monitoring process to have a clear, concise, and easy method to detect irregularities.
Define roles, responsibilities, and communication channel between related department to effectively and efficiently share the customer information for mutual benefit.
Implement CRM program with tenants, which defined policy, objectives, and procedures for developing long-term relationship with the tenants.
Compliance Risk
Key Risks
Possible Impacts to AWC
Mitigation Plans
Compliance Risk

Different domestic and international regulations that may be regularly changed

Set up compliance department to compile applicable laws and regulation related to each business group..
Develop e-learning system, and arrange training or knowledge sharing session to continuously educate on emerging changes of laws and regulations.
Besides identified key risk, AWC also identified emerging risks, in 2021 the emerging risks for AWC are:
Employee Attraction and Retention
Description
Possible Impacts to AWC
Mitigation Plans
The Company may be facing with higher staff turnover or difficulty to recruit new staffs due to shifting of working lifestyle. There is shifting of expectation from the candidates and staffs on the working lifestyle. Besides the demands on salary and benefits, the staffs are asking whether that they can work from anywhere even the pandemic situation is getting better. If the Company cannot offer this, it may impact their decision to work with the Company.
It is possible that the Company will be facing with higher staff turnover rate, and longer time spent to fill the vacant positions. These lead to Company's ability to thrive and succeed its vision and mission.

The Company offers "work anywhere" concept which staffs are not required to work 100% at the Office. The staffs can choose to work at various properties of AWC.
The Company also provide supplementary benefit to staffs such as the booking of meeting room at AWC Hotel.
Implementing new tools and systems to support staffs such as e-signature, e-documents which allow staffs to work more effectively.

The Company aims to continue implementing the "work anywhere" concept and believes it is the right approach to move forward and create unique advantages for the Company to attract new talents to the Company.
PDPA Regulation
| Description | Possible Impacts to AWC | Mitigation Plans |
| --- | --- | --- |
| Emerging regulation on PDPA has impacted the business operation and created challenges for the Company especially on dealing with key business partner. Besides the Commercial, Retail and Wholesales business which are fully operates and controls by AWC. AWC has several hotels across Thailand and has engaged well-known Hotel Operators such as Marriott, IHG or Melia to operate the Hotel for AWC. Each Hotel Operator has different policy and working practice to manage the personal data so it becomes a challenge for AWC as ultimate owner to ensure whether these Operators have implemented appropriate process and controls to fully comply with the law and regulation. | With the effective of new Personal Data Protection Act the Company is facing with the following risks: Improper collection or non-transparency using of personal data may result in legal actions being taken against Company, and Improper storing or changing of data may result in poor data quality or risk of data breach. | The Company established Personal Data Protection Policy and shared our practice and expectation with all the Hotel Operators. |
Risk Culture
AWC recognizes that risk culture is a critical component of overall risk management. Therefore, AWC has focused on promoting a risk management culture throughout the organization.
Customer Relationship Management
Customers are key stakeholders to AWC. Customer relationship management is one of the most material topics because it directly impacts the economic dimension, affecting its sustainability. The customers' needs keep changing while the company has to maintain the quality and safety of the products and services. Relationship management is not just about the company's business growth, but it is also an important opportunity for the company to serve its customers better. Therefore, AWC strives to achieve high customer satisfaction in all business units by delivering high-quality services and products.
AWC has implemented Customer Relationship Management Programs with the customers, including tenants, which defined policy, objectives and procedures for developing long-term relationship with them. Additionally, AWC has develop marketing strategy and programs, in order to expand our customer base. Such programs include;
AWC Connext Application
AWC Infinite Lifestyle
Smart Building
Cross-promotions with various industries
AWC Connext Application
AWC is incorporating technology into its CRM to facilitate a better user experience.
AWC Infinite Lifestyle
Creating a universal experience by providing access to facilities at affiliated hotels under AWC across the country. This lifestyle service allows members to immerse themselves in the AWC experience from anywhere.
Smart Building
Incorporating innovation to deliver seamless access and experiences to customers.
Cross-promotions with various industries
This includes banking, medical and aviation industries. Expanding its business to cover more markets to ensures it thrives in these uncertain times.
Customer Satisfaction Survey
In order to gain deep understanding of customer needs, improve service quality, and developed long-term relationship, AWC conducted customer satisfaction survey on annual basis. The survey uses questionnaires that evaluate key issues which linked to corporate strategy, such as market focus, products/service provided, knowledge management, and business performance.
Customer Satisfaction
2021 Target
Year
2018
2019
2020
2021
Customer satisfaction result (%)
69.66
69.94
73.52
74.35
71.22
*Remarks: Customer satisfaction results were calculated based on the results from hospitality business units excluding Melia Koh Samui.
The trend of customer satisfaction score has been increasing over the years, indicating that AWC maintains positive relationship with our customers.
Supply Chain Management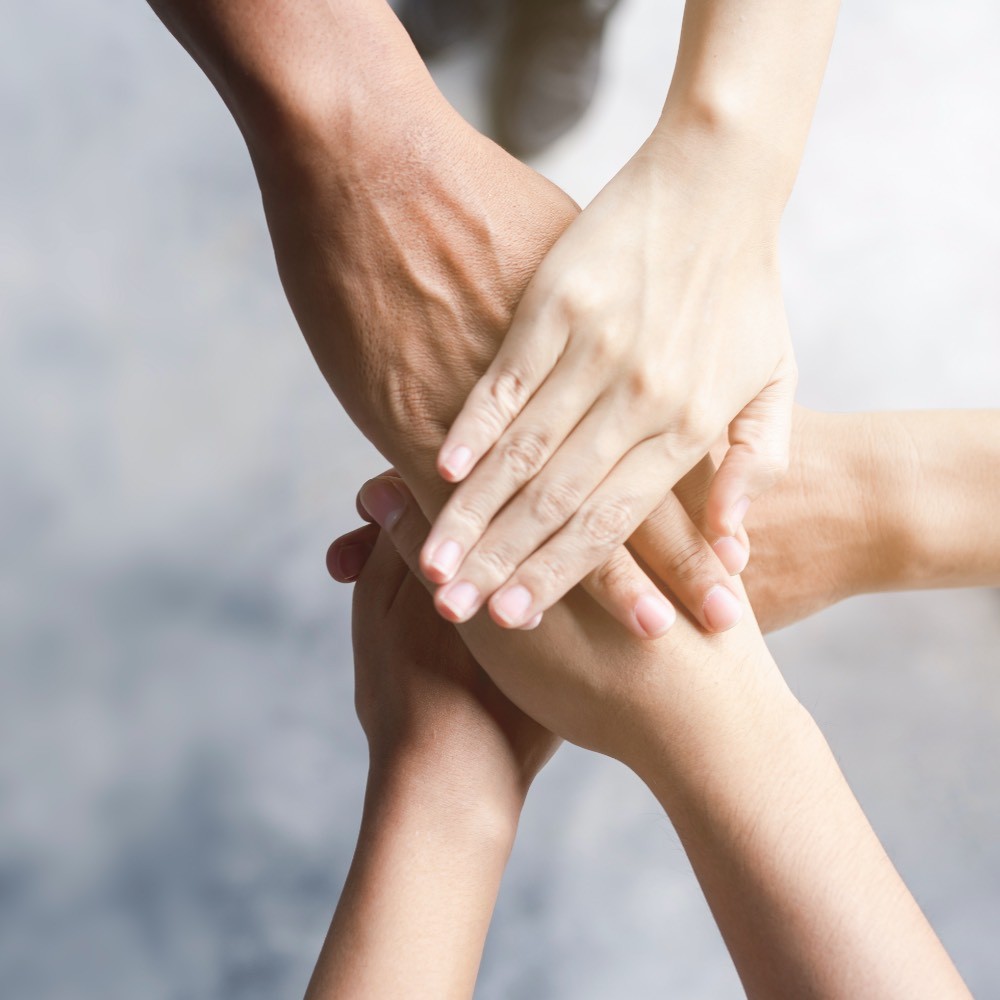 AWC realizes an important of sustainable supply chain management. By having a solid and sustainable supply chain management, AWC will be able to operate businesses seamlessly, mitigate risk effectively, and fulfill the needs of our diverse customers. All these will enhance AWC's competitive advantage over our competitors.
To be prepared for emerging challenges, AWC has developed AWC's Supplier Code of Conduct and disseminate to all suppliers. It is mandatory to all suppliers to sign and return the acknowledgment form to AWC's personal. For supplier who fails to comply to this fundamental requirement, AWC will not allow such supplier to conduct business with AWC. Topics covered in the AWC's Supplier Code of Conduct are Corporate governance and business ethics, Labor practices and human rights, Occupational health and safety, and Environmental management. In addition to the Supplier Code of Conduct, AWC has develop Vendor Selection Policy, and Green Procurement Policy to emphasize our intention to create the solid and sustainable supply chain management.
Supply Chain Management Strategy
To ensure that our supply chain management are supporting business strategy and business growth direction, AWC has established five Supply Chain Management Strategies to promote AWC's strength and upheld suppliers' ESG standards, these strategies included:
Strengthening Suppliers
Process Enhancement
Collaboration for Sustainable Growth
Creating Sustainable Value
Integrated Risk Management
Key ESG Objective
Description of ESG Objective
Link to SCM Strategy
Safety Standard Enhancement
Occupational Health and Safety is part of supplier evaluation and new vendor evaluation form. The evaluation form would require a supplier/vendor to comply with laws both in safety and environment. Moreover, if the vendor/suppliers acquire the ISO certification, AWC would provide a higher evaluation score to such vendors. The failure to comply law and regulations or any incident related to OHS would result in 2 evaluation point deducted each time

Strengthening Partners
Creating Sustainable Value
Integrated Risk Management

Effective Fraud Prevention
Fraud prevention is one of the factors that AWC values and has always been emphasizing. It has been repeatedly mentioned in the Codes of Conduct and Supplier Code of Conduct. In order to prevent fraud from occurring throughout the supply chain, AWC has increased control and checkpoint throughout AWC and suppliers' business operations.

Strengthening Suppliers
Process Enhancement
Collaboration for Sustainable Growth
To ensure that our strategies are being executed accordingly, AWC has set the KPIs to measure the success for strategies implementation
100% of critical tier 1 suppliers signed the acknowledgement and strictly operate business accordingly by 2021
100% of critical tier 1 suppliers have mitigation plans and resolved risks within 12 months
100% of critical tier 1 suppliers strictly comply with safety and environmental-related laws
Supplier Categorization
Absolute Number of Supplier
Tier 1 suppliers
2652
Critical tier 1 suppliers
82
Critical non-tier 1 suppliers
82
Classification of Suppliers
For AWC, critical supplier refers to manufacturers; goods, materials and services providers; and goods, materials and services distributors who has significant impact on AWC's competitive advantage, market success, and business operation. Definition of critical suppliers is
Suppliers which AWC has high volume purchase.
Suppliers that manufacture, provide, and distribution goods, materials, and services that are critical to the business operation.
Suppliers that manufacture, provide, and distribution goods, materials, and services that cannot be substitutable.
Suppliers that are commissioned to manufacture product labelled house brand or private brand.
In addition to definition of critical suppliers, AWC also defined high ESG risk supplier as manufacturers; goods, materials and services providers; and goods, materials and services distributors, in which their operations are likely to have or cause negative ESG impacts to AWC. Negative ESG impacts can included non-compliance or breach to applicable laws, rules, and regulation, Supplier Code of Conduct, human rights standards, labor rights standards, occupational health and safety practice, environmental responsibility, and etc.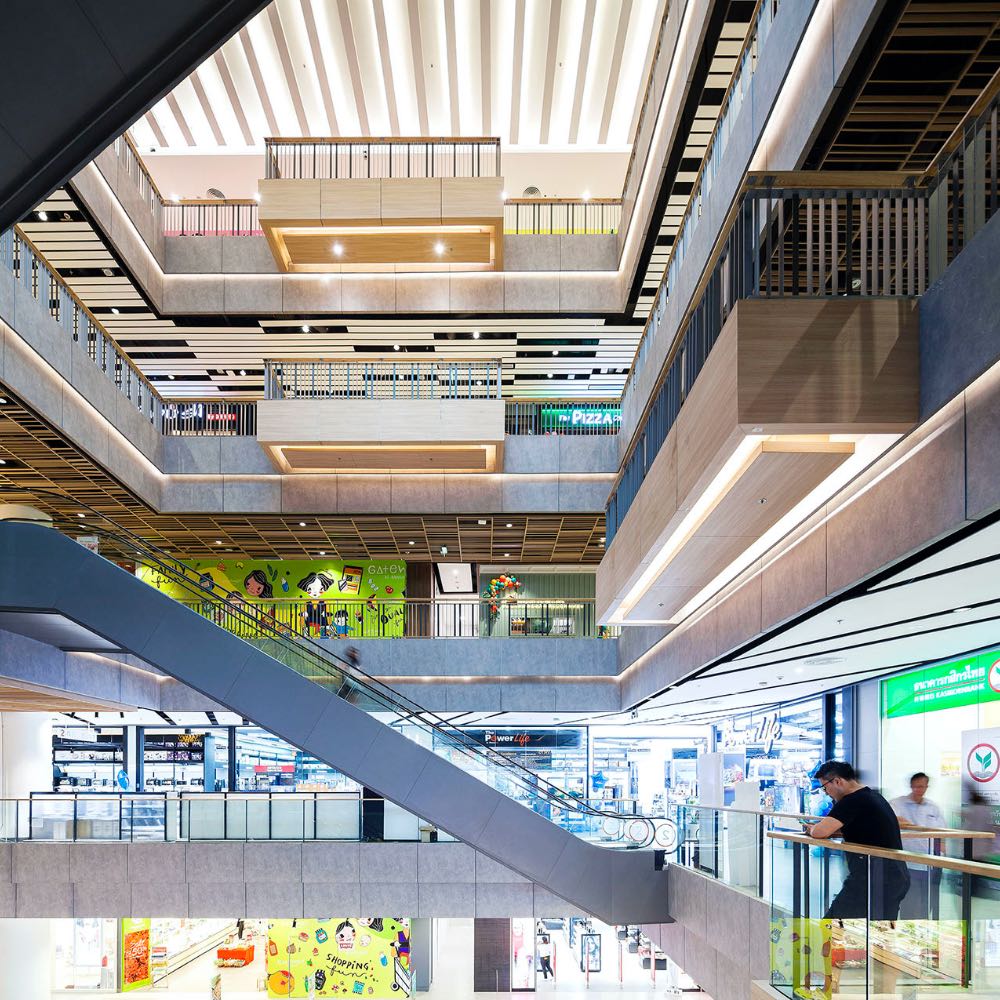 Supply Chain Management Result 2021
| Spend Analysis | Unit | 2021 |
| --- | --- | --- |
| Total supply chain spend value | Million THB | 2,493.95 |
ESG initiatives with Suppliers
Bangkok Marriott Marquis Queen's Park and The Athenee Hotel, a Luxury Collection Hotel, Bangkok work closely with local farmers to source organic ingredients for their restaurants.
Information and Data Security
With technology advancement and data privacy that has been pushed into the forefront of international legal disputes, it has caused a significant regulatory change. Organizations had to improve their customer and employee data management, which unavoidably highlights information security issues. While Thailand's regulatory framework is catching up to its international peers, AWC considers data privacy protection as one of its priorities. Understanding its role in data protection for clients, business partners, and employees, AWC determines to take this duty seriously.
Besides, to continuously develop our information management system, AWC established Information Technology Sub-Committee to oversee information and data security strategy, performance, and provide relevant suggestion. This Information Technology Sub-Committee comprises of directors and executives who have relevant responsibilities and experiences in information and data security. The chairman of the Information Technology Steering Committee is Chief Corporate Officer (CCO), whose has extensive background in information and data security and to be responsible for overseeing information and data security within the company. The CCO reports directly to the Risk Management Committee who supervise and support successful implementation of information technology.
IT Steering Committee

Security Awareness
In order to create awareness regarding cybersecurity among AWC's executives, and employees, AWC established Privacy Policy.
AWC complies with the Personal Data Protection Act 2019 and Cyber Security Act 2019, and other related legislation such as General Data Protection Regulation 2016 by adhering to lawful data collection, recording, and using it only for the relevant purpose. The policy is made internally available to all employees as well as contractors who have permission to access AWC's information and data. The main objectives of the policy are to describe roles and responsibilities of relevant personals, manage internal information properties, control, and maintain information and data security for both internal and external storage, provide guidance for business continuity plan, and provide guidance for employees to follow.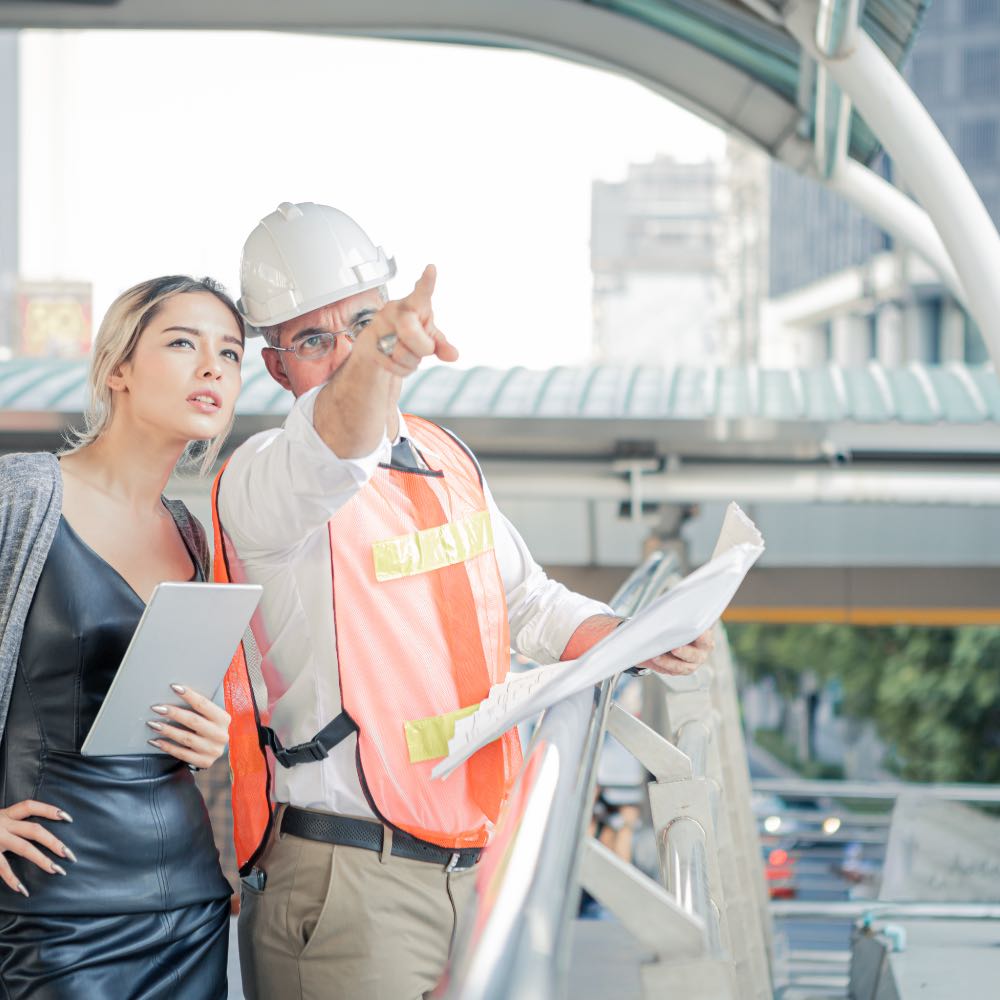 Information and Data Security Incident Response Plan
AWC developed Information and Data Security Incident Response Plan to systematically manage issues related to information and data security. This incident response plan is designed to be applicable for AWC and external party (contractor) that responsible for storing AWC's information and data.
AWC Data Leak Prevention system is developed to minimize the risk of data breaches while improving the IT infrastructure efficiency. With strict ethical data usage practice, AWC builds a culture of responsible data use to enhance IT infrastructure efficiency. The company raises awareness about data protection, communicates the emerging IT news via newsletter, and conducts an internal inspection.
AWC assures our stakeholders that we are well prepared for any potential information technology related crises that may occurs.
IT and Cyber Security Performance
| | 2018 | 2019 | 2020 | 2021 | Target 2021 |
| --- | --- | --- | --- | --- | --- |
| Information security breaches or other cybersecurity incidents | 0 | 0 | 0 | 0 | 0 |
| Customers and employees affected by company's data breach | 0 | 0 | 0 | 0 | 0 |
| Complains on customer data privacy from outside parties | 0 | 0 | 0 | 0 | 0 |
| Complains on customer data privacy from regulatory bodies | 0 | 0 | 0 | 0 | 0 |
Our Approach to Tax
AWC believes in creating long term value to the whole system and being good corporate citizen. We manage tax affairs consistent with our vision, mission, and core values.
Responsible Tax Compliance
We aim to pay an appropriate amount of tax according to where value is created within the normal course of commercial activity. Any transfer pricing is calculated using the "arm's length principle". We also commit not to transfer value created to low tax jurisdiction and not to use tax structures without commercial substance.
We strive to be good force to enhance strong value chain towards sustainability, building a better future together.
Reasonable Tax Planning
AWC does have a responsibility to our shareholders, employees, and business partners to ensure that we do not incur unnecessary or unintended tax liabilities which would damage our business.
This means that we will engage in reasonable tax planning to ensure we are not taxed multiple times on the same profits or transactions, and that we do not fall into any unintended tax traps exposing ourselves to taxes higher than those intended by legislation.
We would also take advantage of tax incentives or exemptions that are provided for in a jurisdiction's legislation, where we are able to do so. We will not engage transactions which can represent any form of financial crime, tax evasion, or facilitation of tax evasion. In addition, we will not transfer value created to low tax jurisdictions, use secrecy jurisdictions or tax havens for tax avoidance, or use tax structures without commercial substance.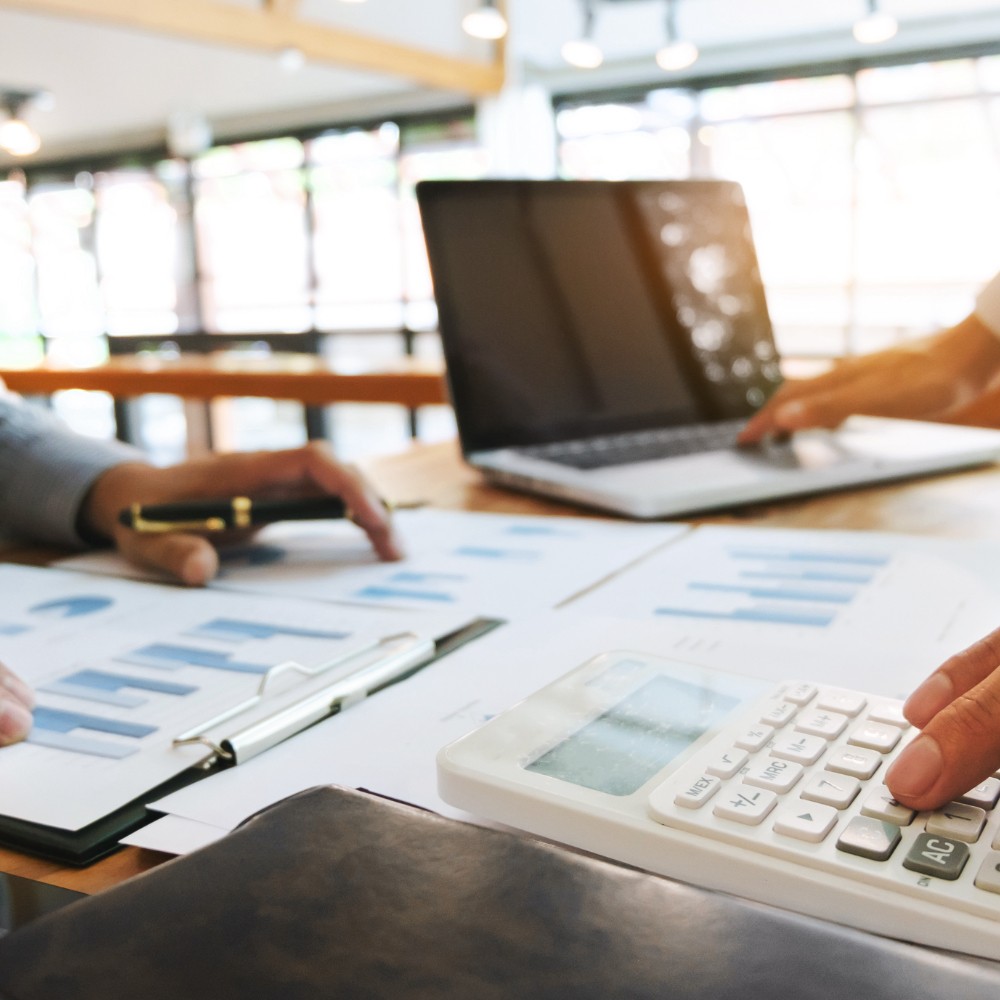 Appropriate Transfer Pricing Practice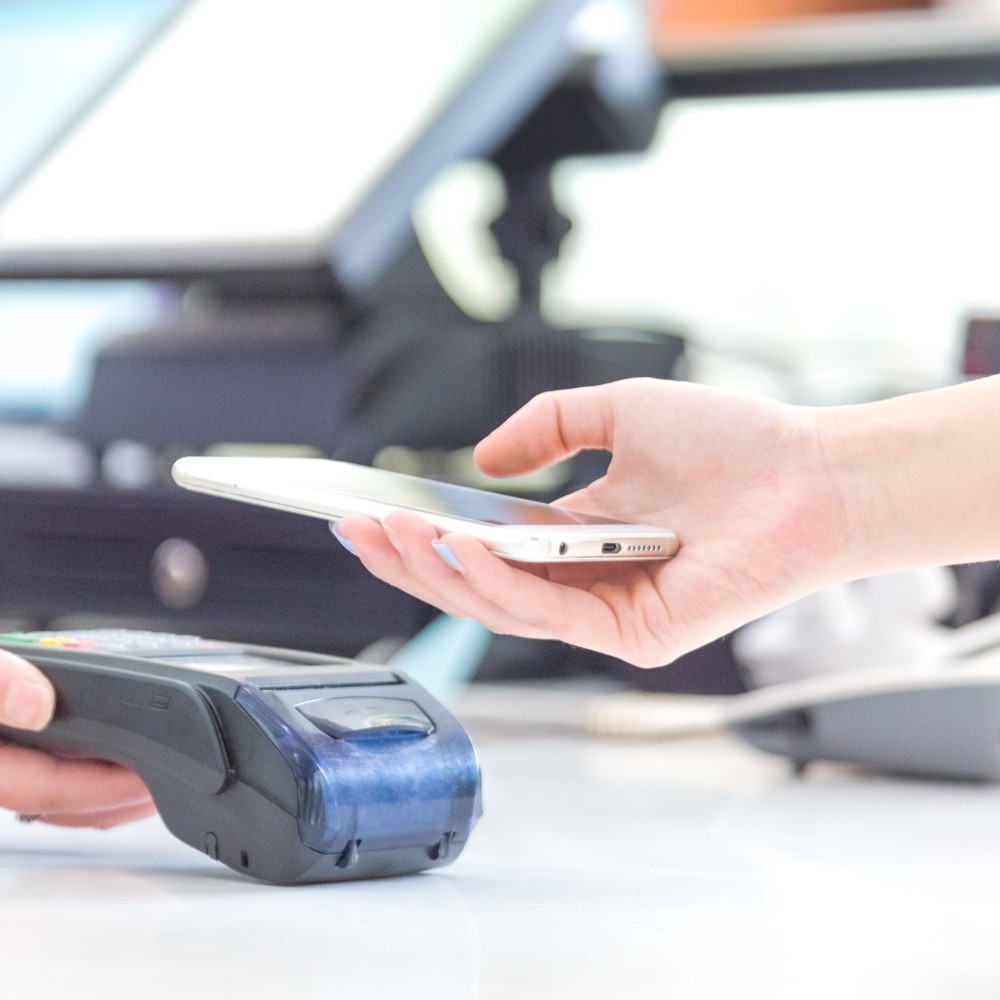 We aim to pay an appropriate amount of tax according to where value is created within the normal course of commercial activity. Any transfer pricing is calculated using the "arm's length principle".
We strive to be good force to enhance strong value chain towards sustainability, building a better future together.
Organization Contributions
Name of Trade Associations
2018
2019
2020
2021
Thai Hotel Association
3,745
-
-
30,500
Thai Chamber of Commerce
8,000
-
-
9,630
Thailand Incentive and Convention Association
12,840
27,730
-
-
British Chamber of Commerce
2,140
22,470
22,470
22,470
The American Chamber of Commerce
-
26,750
34,240
34,240
Australian-Thai Chamber of Commerce
-
19,260
19,260
-
Thailand Hotel Standard Foundation Total
-
-
14,980
-
Austcham Thailand
-
-
-
19,371
European Association for Business and Commerce
-
-
-
32,100
Korean-Thai Chamber of Commerce
-
-
-
10,700
Italian Chamber of Commerce
-
-
-
17,762
Total
26,725
98,210
90,950
154,303
AWC did not make any contributions to and spending for political campaigns, political organizations, lobbyists or lobbying organizations, and other tax-exempt groups, in accordance with Anti-Corruption Policy.
MAJOR ISSUES OR TOPICS
Major issues or topics that AWC supported in 2021 were as follows:
| Issue or Topic | Corporate Position | Description of Position/ Engagement | Total Spend in 2021 |
| --- | --- | --- | --- |
| Support business and trade to promote Thailand's economic advancement | Support | AWC is a proactive member to various chamber of commerce including British Chamber of Commerce, American Chamber of Commerce and Australian –Thai Chamber of Commerce. The purpose and values of these chamber of commerce are to advocate for pro-business policies that help businesses prosper, development of relations between nations and ultimately, contribute to the growth of Thailand's economy. | 123,803 Baht |
| Promote accommodation standards for tourism, hotels and resorts in Thailand | Support | AWC participates and provides contributions to Thailand Hotel Association, which plays a unique role in the promotion and development of Thailand's tourism industry. The association aims to raise the standard of the overall hotel business with a consistent and dependable standardized star rating system of one to five throughout the country. At AWC, affiliated hotels are aimed to achieve five-star rating as they continuously provide the best service quality to customers, enhance resource efficiency, as well as promote marketing/sales of the hotel to be able to compete with fairness and in accordance with market conditions as well as customer demand. | 30,500 Baht |
LARGE EXPENDITURES
The top three trade associations that AWC contributed in 2021 were as follows:
| Name | Type of Organization | Description of Trade Association | Total Amount Paid in 2021 |
| --- | --- | --- | --- |
| The American Chamber of Commerce | Trade Association | The American Chamber of Commerce in Thailand (AMCHAM) is an independent, non-partisan, non-profit and leading international business association in Thailand. AMCHAM maintains collaborative relationships with the U.S Embassy Bangkok and affiliated associations. Its primary objectives are to create positive impacts to Thailand's economic development. As a member, AWC has gained business benefits through its capacity building, advocacy and networking events. | 34,240 Baht |
| European Association for Business and Commerce | Trade Association | European Association for Business and Commerce is a trade association with an objective to be the unified voice of the European business community in Thailand. It is also advocate member interests, to support European business in Thailand and to promote Thailand as an attractive partner for European foreign investment and trade. | 32,100 Baht |
| Thai Hotel Association | Trade Association | Thai Hotel Association is established to promote unity and mutual support in matters related to the hotel industry and its members, Promote tourism in Thailand by requesting cooperation from government tourism organizations and tourism organizations in other countries, and Promote knowledge and coordination among members, regardless of politics. | 30,500 Baht |