Creating Inclusive Society
Human Resource Management
One of the driving forces of AWC is people, and without our people, AWC cannot run our business. Attraction, retention, and talent development play a crucial role in AWC's success, especially organizational capacity development.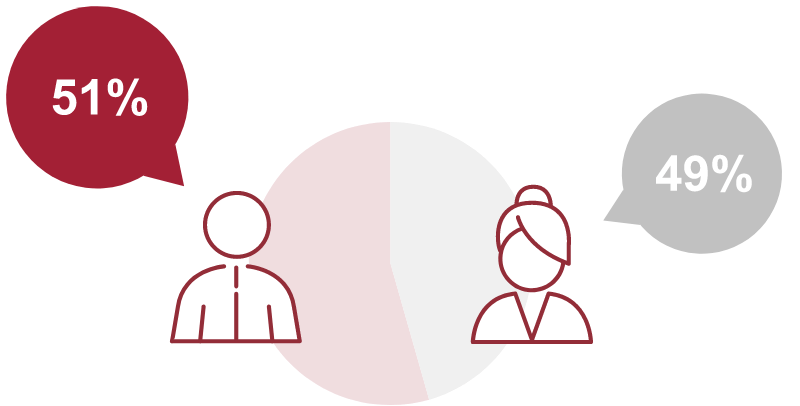 AWC strives to unlock our people's potential and empower them by fostering a supportive working environment and ensuring their talents are recognized and rewarded. Hearing the voice of our people is vital to AWC. We invest in our talent not only for AWC's growth but also to produce upstanding citizens that can contribute to society through AWC's values: holistic and integration thinking, knowledgeable and assertive core values.
We aim to be recognized as one of the best employers in the industry and attract talents from all levels, and champion gender parity.
Employee Value Proposition (EVP)
AWC developed its Employer Value Proposition (EVP) to build a value-based culture for employees who can share their experiences – both unforeseen and inspiring. EVP incorporates A-W-C which stands for Agility, Well-being and Career growth: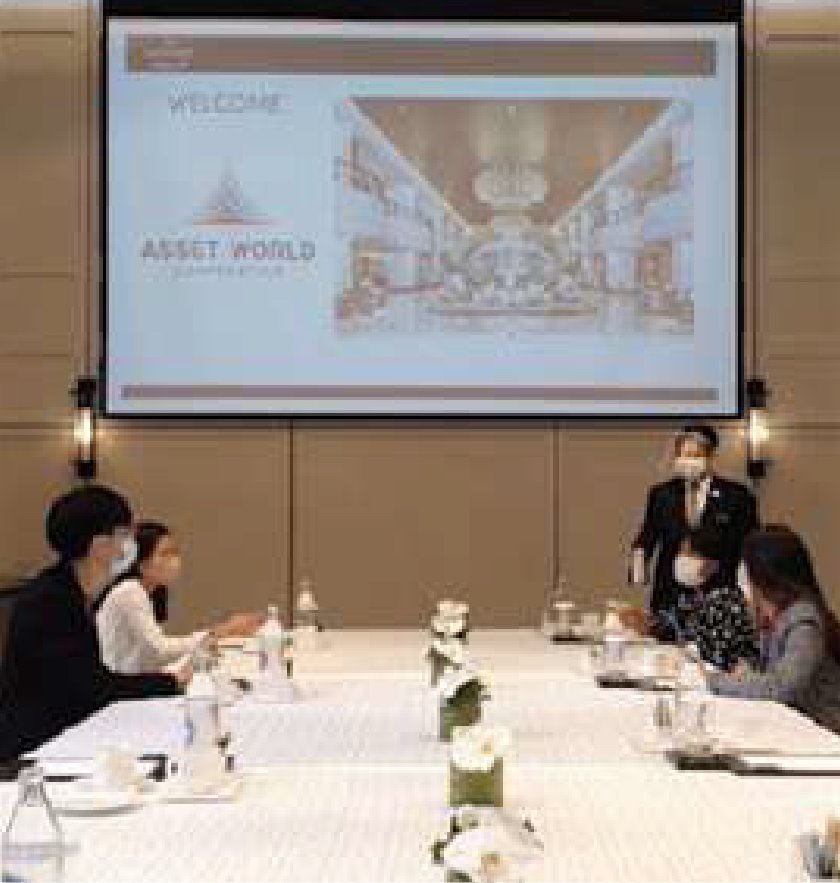 Agility
Agility Be resilient and respond quickly to changes in the internal and external environment while remaining focused on AWC's vision. Adopting an adaptive mindset supports the career growth of employees and moves the company forward delivering superior service quality that surpasses expectations.
Well-being
Well-being To build livelihoods that encourage work-life balance for AWC's employees supported by a positive work environment focused on health and wellness.
Career Growth
Career Growth AWC is focused on the long-term success of its team. The company welcomes new ideas that contribute to an improved work environment that helps employees achieve their professional goals, and helps them thrive in handling challenging tasks and finding solutions to the most intractable problems.
Our People Cares
As the lockdown affects AWC's business operations, AWC understands that its employees and their families also bear the brunt of the economic impact. We have no policy to lay off our employees in order to pass this tough time together. During the lockdown from April to June 2020, when our hotels and retails were temporarily closed, we still paid 100% for Skeleton staff on duty and paid 75% to non-work employees. AWC has also utilized AWC Infinite Lifestyle to encourage our people to embrace flexibility and change in the wake of the "New Normal". It granted employees access to working spaces in AWC hotels and privileges such as complimentary beverages and an internet connection to work seamlessly.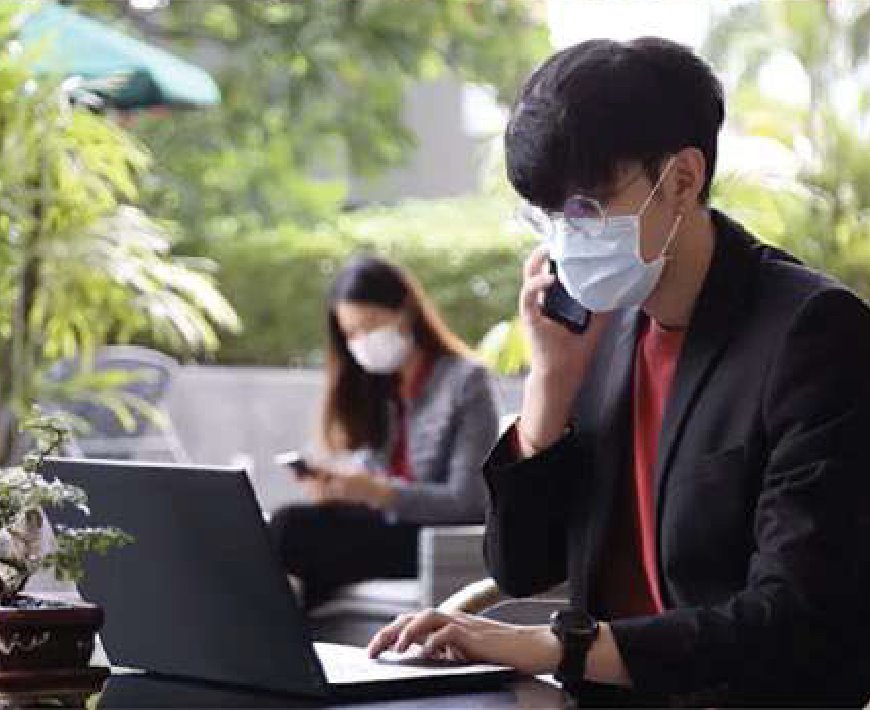 Employee Well-being
AWC places importance in attracting and retaining talented employees, while emphasizing on employee knowledge and capability development. Moreover, AWC strives to improve the quality of life for all employees in order to enhance their capability to support company growth
Health and Well-being Program
AWC endorses quality of life improvement for employees through various projects. AWC has implemented the Thai Labor Standard and other international recognized human rights standards as a guideline to protect and take care of our employees, create work-life balance and cultivate good teamwork attitude. In 2021, AWC has organized projects to promote good working environment and well-being to enable employees to work happily by focusing on health and mindfulness.
Flexible Working Hours
AWC offers employees with flexible working hours according to the nature of work of working positions as appropriate. The flexible working hours allow employees to meet the need of employees and also allow them to complete their task as required by the Company.
Working-from-home Arrangement
Since the outbreak of COVID-10 pandemic in late 2019, AWC has endorsed working-from-home policy. This arrangement not only promote safety of our employee, but also support work flexibility during the hard time, and response to the demands of new generation employees. In addition to the announcement of working-from-home policy, AWC also improved its information technology system to promote seamless working lifestyle.
Paid Parental Leave
AWC provides paid parental leave for both primary and non-primary caregiver. Female employees can take maternity leave for 98 days and AWC pays for 45 days which is equivalent to legal requirement. For male employees, they are allowed to take one day paternity leave.
Fair Wage
To provide fair compensation to employees and support equal treatment according to relevant national laws and international standards, AWC has conducted employees' wages assessment based on the latest statistic information of average expenditure per household by the National Statistical Office of Thailand (NSO), the Ministry of Digital Economy and Society. The compensation shall include three basic expenses which are food, housing, and clothing. The additional expenses include health, transportation, personal care items, childcare, and education, are taken into consideration.
Human Rights
AWC upholds and respects human rights beyond our business operations and value chain. AWC understands that we have complete control over our operations regarding the rights of the people that work under the umbrella of AWC. We aim to protect our people's rights. However, we acknowledge the potential risks that may occur through our value chain via our contractors and suppliers. AWC strives to close these loopholes to dignify the rights of the people involved in its operations, no matter who it is, where they are in its value chain.
AWC takes human rights seriously and does not tolerate human rights violations; this is highlighted in the business code of conduct and reflected throughout our practices. Our stakeholders' human rights are at the heart of AWC practices that we prioritize through risk assessment and stakeholder engagement in identifying potentially affected groups. AWC's human rights priorities are as follows:
Human Rights
Occupational Health and Safety
Human Working Conditions
Fair Wage
Fair Treatment

& Equal

Opportunities
Freedom of Association

No human trafficking
No forced labor
No child labor

Safe and healthy work environment

Flexible working hours
Equal remuneration and compensation for overtime

Equal remuneration and compensation for overtime

No discrimination and harassment
Opportunities for capability development

Rights to collective bargaining
AWC has a system to regulate its operations to ensure human rights are respected and upheld through legal compliance, expert consultation, and adherence to relevant standards and guidelines, especially regarding labor rights, occupational health and safety, and data privacy protection for employees and contractors as aforementioned. Additionally, our hotels operate under diverse world-renowned brands with an excellent reputation for championing human rights.
In case AWC does not have direct operational control, we will strengthen our supply chain via supply chain management to mitigate potential human rights violations through careful vendor selection, monitoring, and evaluation system as detailed in this report. To this end, we aim to foster a good reputation as a human rights champion to positively and sustainably contribute to society.
OCCUPATIONAL HEALTH AND SAFETY
Employee health, hygiene, and safety are some of our priorities. We prioritize our people's health and safety and strive to minimize accidents, work-related injuries, and ill-health as much as possible. We also promote work-life balance and wellness to ensure our people are healthy and happy
During COVID-19 pandemic, the key preventive measures at all properties comply with the Safety and Health Administration (SHA) standards, which include entrance screening, facility management, and people management as follows: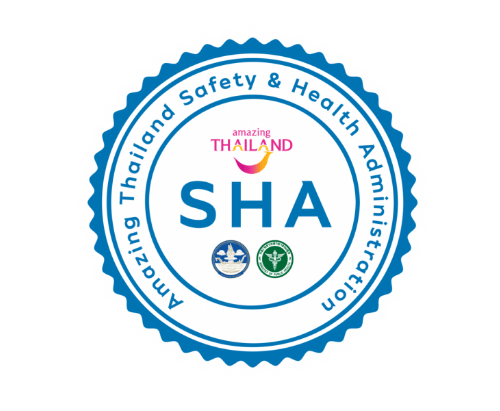 All AWC assets within the hospitality and retail business are certified with Amazing Thailand Safety and Health Administration: SHA certificate, a collaboration of the Tourism Authority of Thailand and Ministry of Public Health to mitigate risk and prevent the spread of COVID-19.
We were the pioneer to implement 100% work-from-home for office-based staff before the lockdown announcement. The "skeleton staff" or key personnel stationed at the assets where the confirmed case was found must be home quarantined for 14 days. Employees with higher risk shall report their symptoms daily. The company also provided COVID-19 insurance for all employees.
AWC has maintained its efficiency by adapting the working method for each business line and function to the New Normal. The company communicates with all employees about COVID-19 information and update, health and safety guidelines, COVID-19 response measures. Our project development is certified for ISO 45001:2018 (Occupational Health and Safety Management). It uses this system to promote and drive safety management for construction projects, which comply with Thai safety-related regulations. A safety officer and other essential criteria required by law have been put as a tendering process requirement
Safety Manual
AWC has developed Safety Manual which applies to all employees, contractors, and suppliers that work within AWC's properties. The objectives of the Safety Manual are to act as a guideline for all related personnel to perform their works in accordance with applicable occupational health and safety rules and regulations, to raise awareness regarding safe working practice and safe working environment, as well as to control, prevent, and minimize loss from work accident. The Safety Manual contains regulation and rule for following areas: general working routines, onsite and office working rule for contractors, working on height, working with electrical and related equipment, handling hazardous substances or chemicals and etc. In addition to the regulation and rules, the Safety Manual also included risk assessment of accident, internal inspection, respond plan to incident, accident and emergency situation.