Location
Changklan Road, Chiang Mai
Award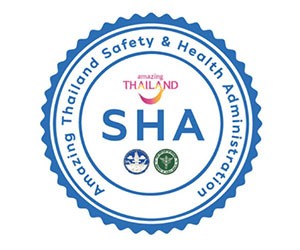 Central marketplace and service for IT, technology, and gaming
Center for educational institution and tutoring schools in northern Thailand
Easily accessible, located in the heart of Chiang Mai's tourist and commercial district
The Pantip Lifestyle Hub meets the needs of people of all ages and lifestyles offering IT and computing products, smartphones, gadgets, toys, gaming, hardware and software, and dependable technology repair services. To meet the demands of e-sports lovers, the mall features an e-Sports Arena – the largest online gaming facility in northern Thailand.
The Pantip Lifestyle Hub is located in the heart of Chiang Mai next to the Chang Klan intersection, a commercial district that is popular for shopping, hanging out, eating and relaxing by residents and visitors, and offers different access points into the city center whether by car or public transport.
The largest technology and gaming center in northern Thailand, The Pantip Lifestyle Hub brings together educational institutes and lifestyle shops offering a variety of products and services including restaurants, apparel, sports equipment, souvenirs, local foods, and spas to meet the demands of people of all ages.
The Pantip Lifestyle Hub adheres to strict safety and public health standards and was recognized with the Tourism of Thailand's Amazing Thailand Safety & Healthy Administration (SHA) certification in 2020.
Find out more www.facebook.com