KPMG Thailand joins hands with Asset World Foundation for Charity to support COVID-19 patients through donation under the "AWC Together for Thais" campaign
28 October 2021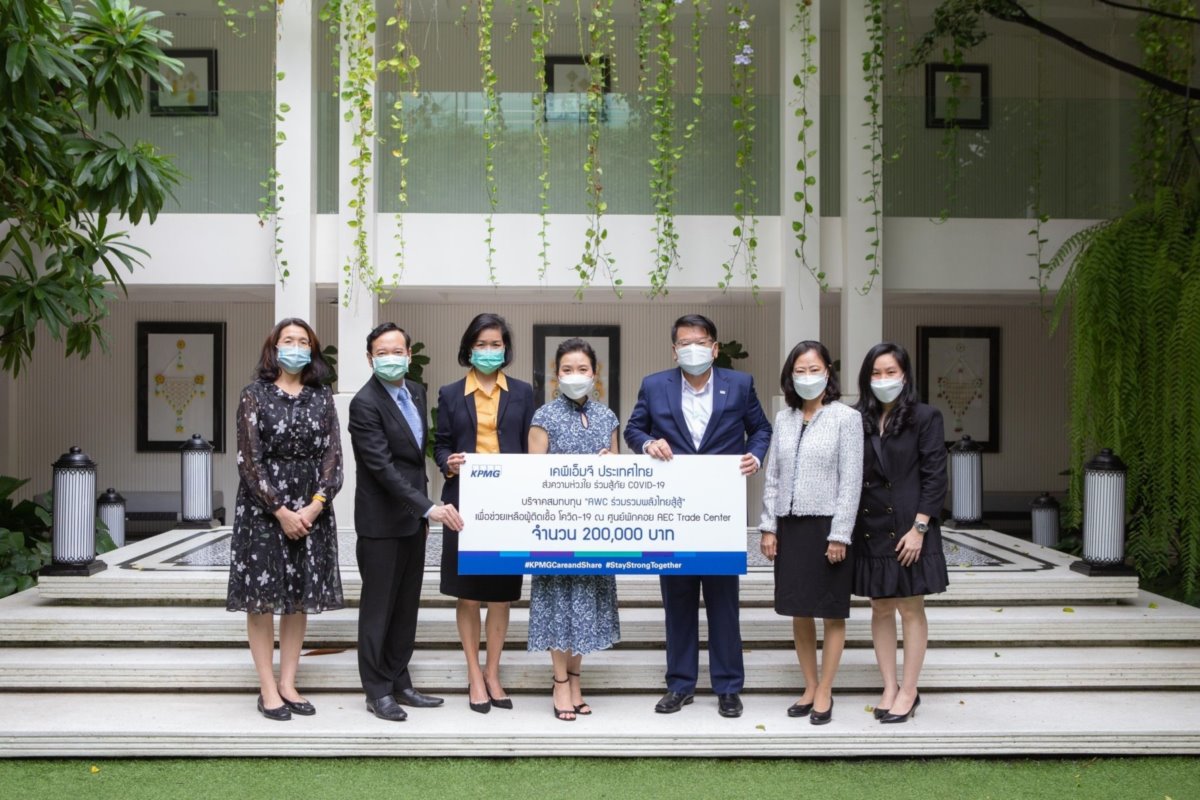 11 October 2021 – KPMG Thailand led by Mr. Charoen Phosamritlert, CEO of KPMG Thailand, Myanmar and Laos and its executives donated 200,000 baht to the Asset World Foundation for Charity as part of the "AWC Together for Thais" campaign to support operations of the community isolation center at the AEC Trade Center (Pratunam Pra-in) at Pra-Inta Racha Subdistrict Municipality, Phra Nakhon Si Ayutthaya province which will go to provide basic necessities such as cardboard beds, mattresses, pillows, blankets, and medical supplies to patients waiting for hospital beds to reduce the risk of transmission among family members. The donation was officially received by Mrs. Wallapa Traisorat, Director of Asset World Foundation for Charity, and Dr. Karn Prativedwannakij, committee and secretary of the Foundation.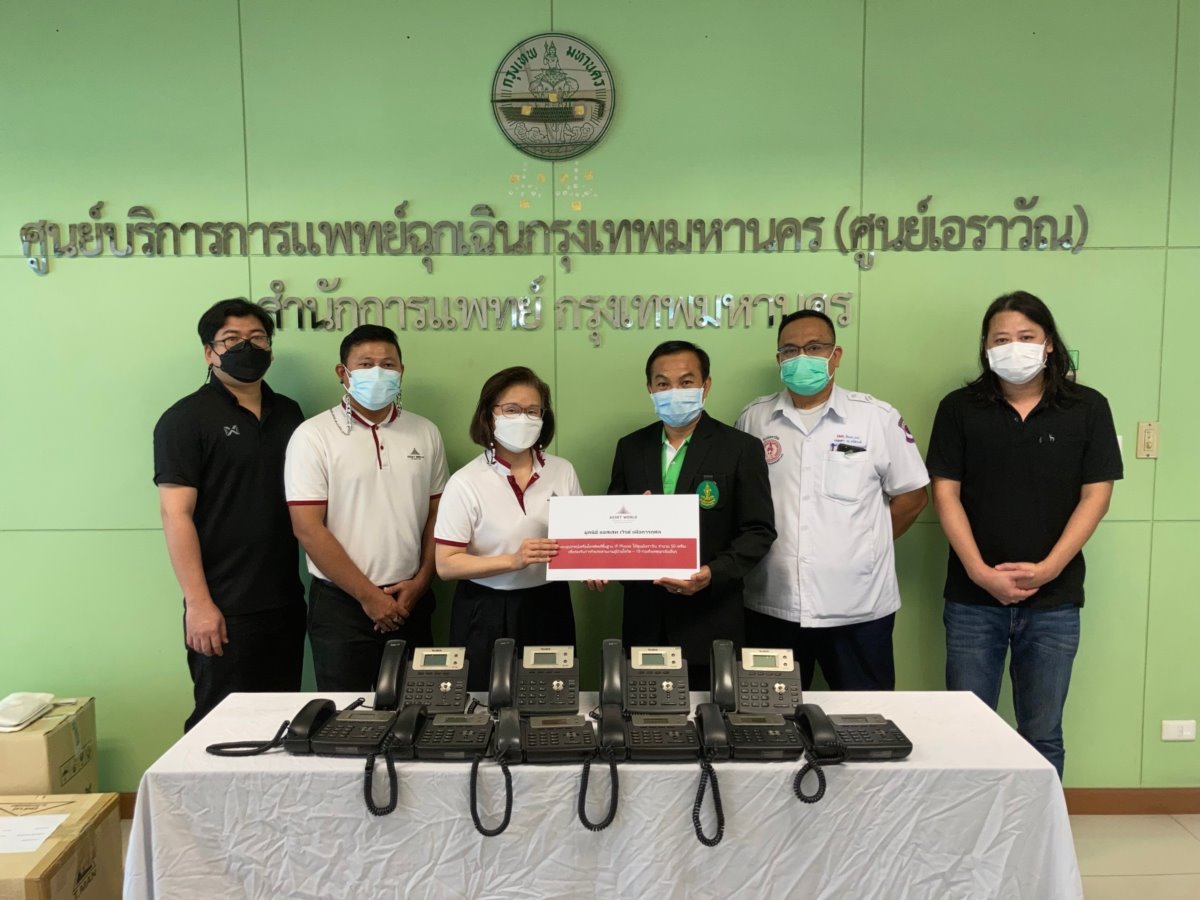 Asset World Foundation for Charity donates 50 IP phones to the Erawan Center
6 October 2021 - The Asset World Foundation for Charity supports the operations of The Bangkok Metropolitan Administration Emergency Medical Service Center, or Erawan Center under the Bangkok Medical Service Department by donating 50 IP phones, including accessories, to support emergency operations and co-ordinations to transfer COVID-19 patients to medical facilities and hospitals.