Asset World Corporation introduces a newly refurbished and reconceptualized Le Méridien Bangkok, and its Rolling Ribs Brew Bar & BBQ restaurant supporting Bangkok's tourism industry and boosting travel at the year's end
10 December 2021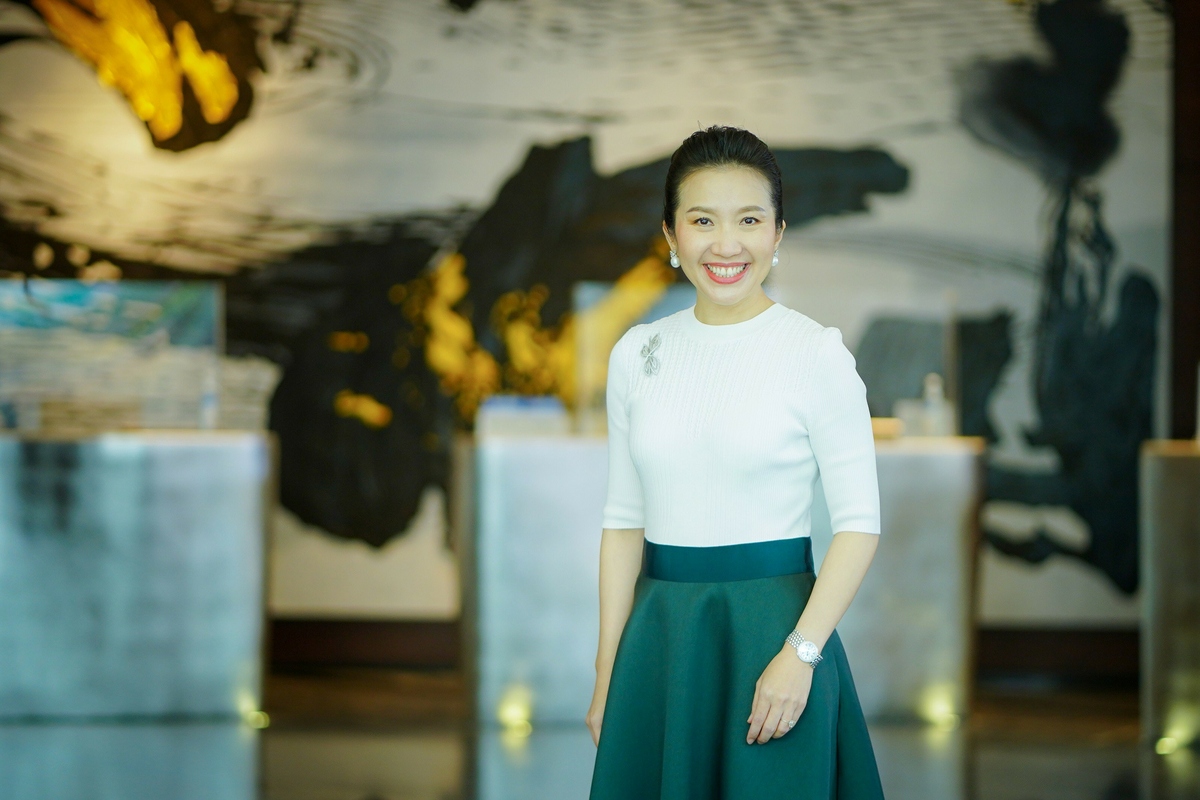 10 December 2021, Bangkok, Thailand – Asset World Corp Public Company Limited or AWC, Thailand's leading integrated lifestyle real estate group, pushes forward to promote the tourism industry at the end of year by introducing the newly refurbished and reconceptualized Le Méridien Bangkok, and its Rolling Ribs Brew Bar & BBQ restaurant in the heart of Surawong-Silom to correspond to the new lifestyle norms, reinforcing Bangkok's positioning as the world's top workation and holiday destination.
Mrs. Wallapa Traisorat, CEO and President of Asset World Corp Public Company Limited or AWC, reveals that AWC's affiliated properties across the country have received positive feedback since the country's reopening on 1 November 2021. The tourism sector's recovery has been fueled not only by overseas travelers traveling to Thailand for vacation, but also by local tourists who have been traveling and spending more after the government's easing of restrictions and the economic recovery. Tourism, dine-in services, spas, and seminar events have begun to resume.
Bangkok is a popular destination that captures the interest of travelers due to its cultural diversity, artistic attractions, fashion scene, local cuisine, ease of communication, and convenient transportation, reflecting the city's No.1 ranking as the world's most popular work and vacation destination in 2021. There has been a double in occupancy rates since the month of December, AWC's affiliated hotels in Bangkok have significantly increased to 70% with the remaining 30% being local Thai travelers.
"We are ready to support Thailand's tourism industry to regain its positioning as the mechanism for the country's economic growth. Bangkok is one of the world's top tourist destinations. As a result, we continue to develop quality projects to accommodate the lifestyles of today's travelers, especially in terms of dining in and workation which is gaining attention from the new generation and digital nomads who can work from anywhere in the world", states Mrs. Wallapa.
One of the major transformations of Le Méridien Bangkok is its guestrooms and the overall hotel experience featuring room renovations designed in a contemporary Thai style which perfectly fuses with Central European art to offer a truly relaxing travel experience. A highlight is the Rolling Ribs Brew Bar & BBQ restaurant that adopts the US Memphis style barbeque restaurant, newly opened in the heart of the Surawong-Silom area to correspond to the growing demand for dining in from both Thais and foreigners, meet the new workation lifestyle demand, and accommodate travelers who seek to relax and enjoy all-day hotel services.
In addition to this, Le Méridien Bangkok is offering a special promotion to celebrate its reopening with the 'Transformation Uncovered' package in the heart of Bangkok with a newly designed guestroom that perfectly blends Thainess with medieval European art, plus various special offers starting from only 3,550++ Baht. Reservations can be made from now until 31 March 2022 for stays between 10 December 2021 and 31 March 2022 at https://www.marriott.com/hotels/travel/bkkdm-le-meridien-bangkok or call 02-232-8888.
AWC has a policy that focuses on cleanliness and the health and safety of our guests and employees. Le Méridien Bangkok and AWC's 18 affiliated hotels across the country meet the Amazing Thailand Safety & Health Administration (SHA) Plus standards as well as the world-class hotel chain's standards.