Asset World Corporation is ready for reopening on 1 November with doubled occupancy rates in hotels, and will open a new hotel "Courtyard by Marriott Phuket Town" to promote tourism and boost customer trust through SHA+ program
28 October 2021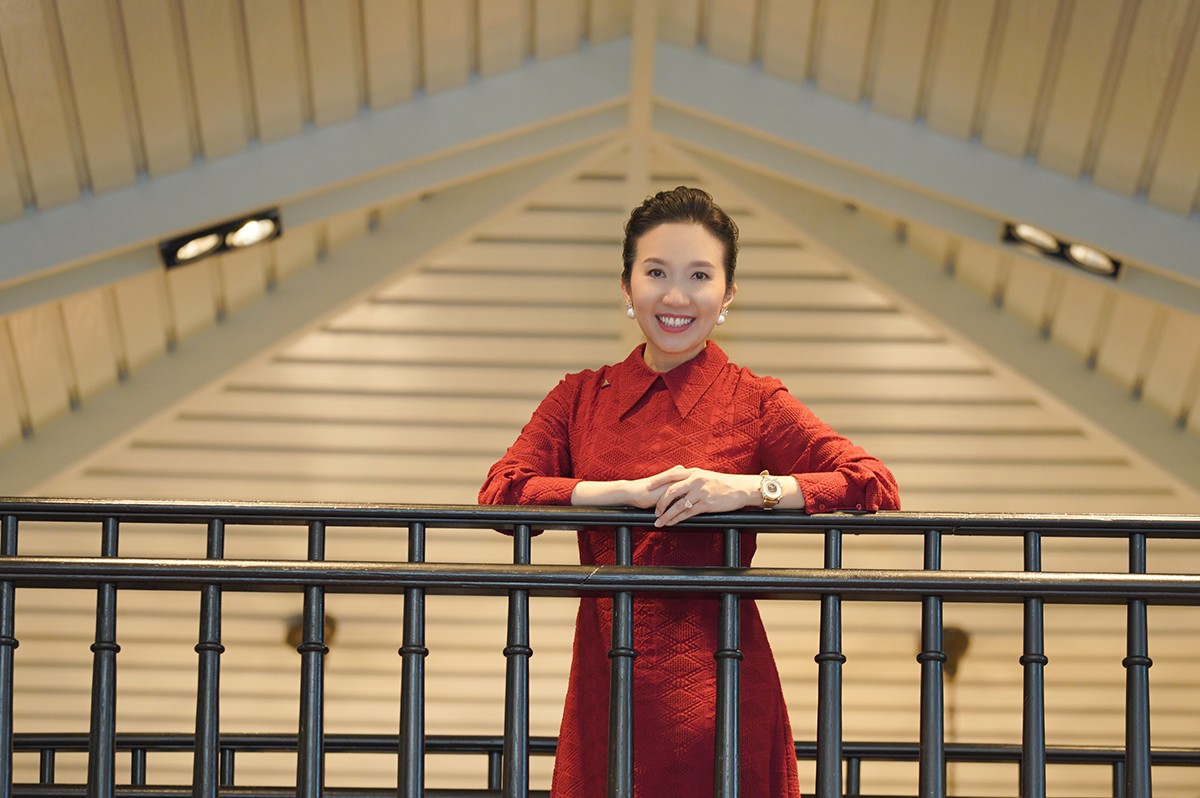 Bangkok 28 October 2021 – Asset World Corp Public Company Limited or AWC supports the country's reopening plans for tourists on 1 November 2021 and moves forward to offer a variety of travel packages, doubling occupancy rates in certain hotels. On top of this, AWC is ramping up efforts with Courtyard by Marriott Phuket Town to promote tourism in Phuket and raising its hygiene and safety standards under the SHA Plus program and the global hotel group to boost confidence among Thai and foreign customers.
Mrs. Wallapa Traisorat, CEO and President of Asset World Corp Public Company Limited or AWC, Thailand's leading integrated lifestyle real estate, reveals that in response to the reopening on 1 November 2021, all AWC affiliated hotels are SHA+ (Amazing Thailand Safety & Health Administration) certified, reflecting the global hotel group's safety and quality standards and offering all services ranging from documentation to Covid-19 tests. All affiliated hotels will focus on cleanliness, hygiene, safety, and wonderful travel and leisure experiences for all guests.
"AWC and its hotels are delighted to welcome Thai and foreign customers. The government's announcement of the reopening on 1 November 2021 has allowed us to offer an integrated leisure experience to customers to ensure a variety of experiences that meet all our customers' needs. Therefore, AWC's affiliated hotels have immediately seen positive results, having doubled in occupancy rates in December 2021 in certain hotels compared to the pre-Covid period, especially for hotels in Bangkok, Phuket, and other popular travel destinations such as Vana Belle, a Luxury Collection Resort, Koh Samui and Banyan Tree Krabi. We are pleased to see the revival of the tourism sector which will drive the country's economic growth in the fourth quarter", said Mrs. Wallapa.
In addition to this, to further promote tourism, AWC will open Courtyard by Marriott Phuket Town to welcome guests and tourists on 9 November 2021. This new AWC affiliated hotel is located in the heart of Phuket Town, The Pearl of the Andaman Sea, a popular international travel destination on Thalang Road, which is the center of Phuket's historical neighborhood, offering convenience and insight into Phuket's beautiful culture for visiting guests.
To build confidence among customers and travelers using our services, all staff of AWC affiliated hotels have been vaccinated against Covid-19. The Retail business unit has developed the "Core 5 for Safety and Clean" master plan for staff, tenants, and customers which includes:
Secure Screening: check body temperature of everyone who enters the hotel areas and ask them to scan their phone to the Thai Chana application before using the hotel's services.
Social Distancing: maintain a safe distance and manage gatherings.
Super Hygienic Cleaning: focus on hygiene and diligently disinfecting high-touched surfaces every hour and public areas every two hours.
Support Care Service: promote understanding of hygiene among all involved parties to reduce the risk of infection.
Safety Trace: store data and screen service users through the Thai Chana application and develop its own safety application.