"Asset World Corporation" sees recovery in Hotel Bookings with the Relaxation of Lockdown measures and launches "Hotel-Restaurant" Promotions to welcome travelers while assuring stringent Health and Safety Measures for guests
09 September 2021
BANGKOK, 9 September, 2021 – Asset World Corp Public Company Limited or AWC, Thailand's leading integrated lifestyle real estate group, announces its preparation to welcomes tourists in accordance to the Thai government's relaxation of lockdown measures, launching major promotions for its hotels and restaurants nationwide while also enhancing confidence by adhering to SHA standards and uplifting the properties' own world class hotel chain standards using "The Core 5 for Safety and Clean" master plan, encompassing employees, tenants and guests.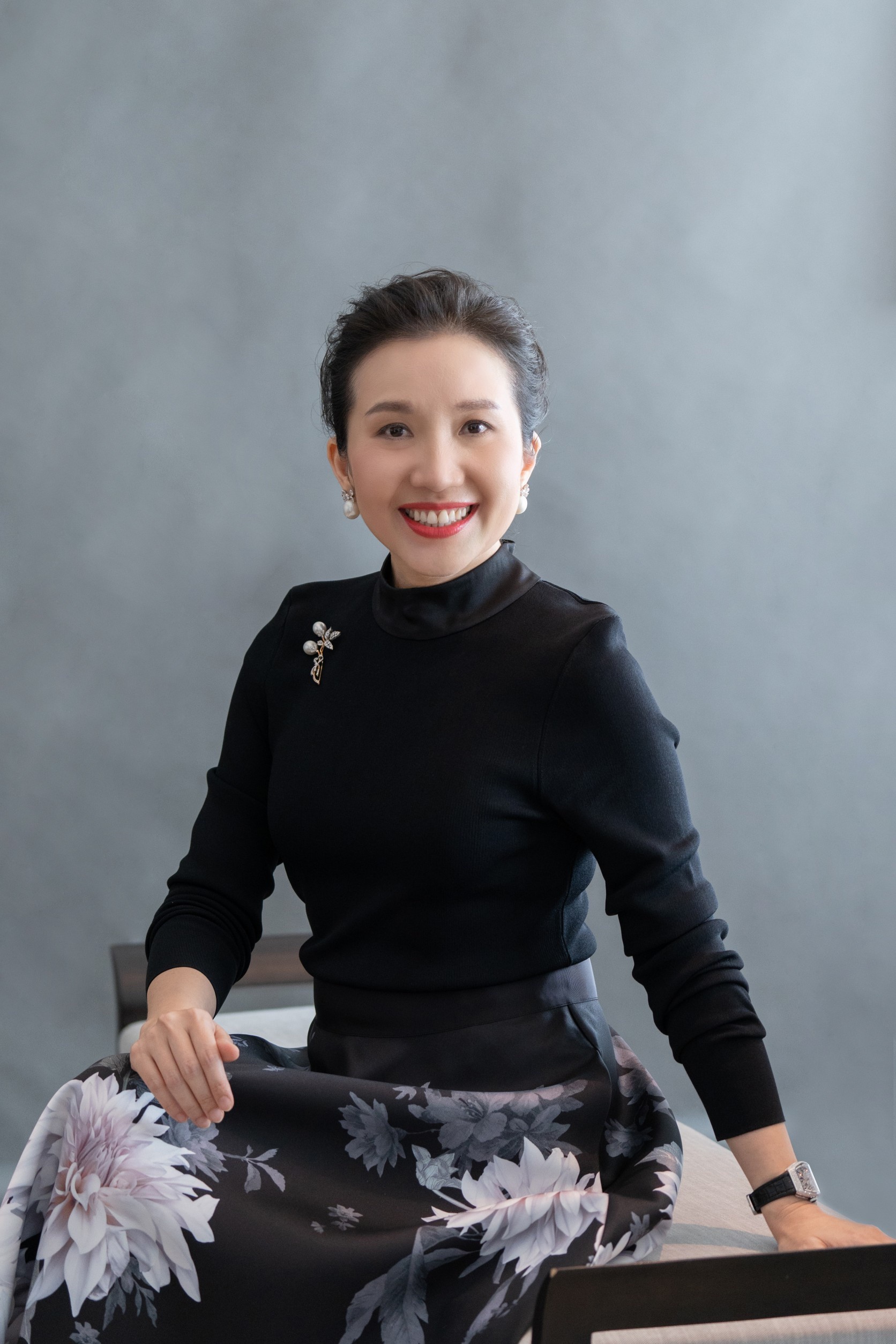 Mrs. Wallapa Traisorat, CEO and President of Asset World Corp Public Company Limited, made known that after Thailand's lockdown was relaxed on 1 September, 2021, AWC ensures to be ready to fully serve travelers with stringent health measures, supporting its employees to receive COVID-19 vaccinations for the reassurance of all guests.
All 18 AWC affiliated hotels have received the Amazing Thailand Safety & Health Administration or SHA certification to affirm their quality and attention to safety in accordance with the New Normal and are also adhering to each property's world-class hotel chain standards which prioritize cleanliness, hygiene, and security for all guests.
Since 1 September, the AWC's affiliated hotels have all returned to service. Announcing the comeback of travelers, AWC has prepared a variety of travel packages for its properties that are tailored to the current needs of guests, including Work from Hotel and Staycation promotions. The affiliated hotels' dining outlets have also reopened for dine-in, allowing up to 50% seating capacity and offering their premium signature dishes for takeaway and home delivery. Spas of the affiliated hotels are now providing foot massage services and public facilities within the hotels such as swimming pools are also once again open to guests.
"Our company and its affiliated hotels are excited to once again welcome guests. Since the relaxation of the lockdown, we have seen a definitive recovery in bookings for both our hotels and restaurants, especially at our Bangkok properties and Hua Hin Marriott Resort & Spa. Our affiliated hotels are offering a range of promotions to entice guests with the goal of stimulating the nation's economy. We are confident that our occupancy rate and revenue will shift into positive territory during the fourth quarter," Mrs. Wallapa states.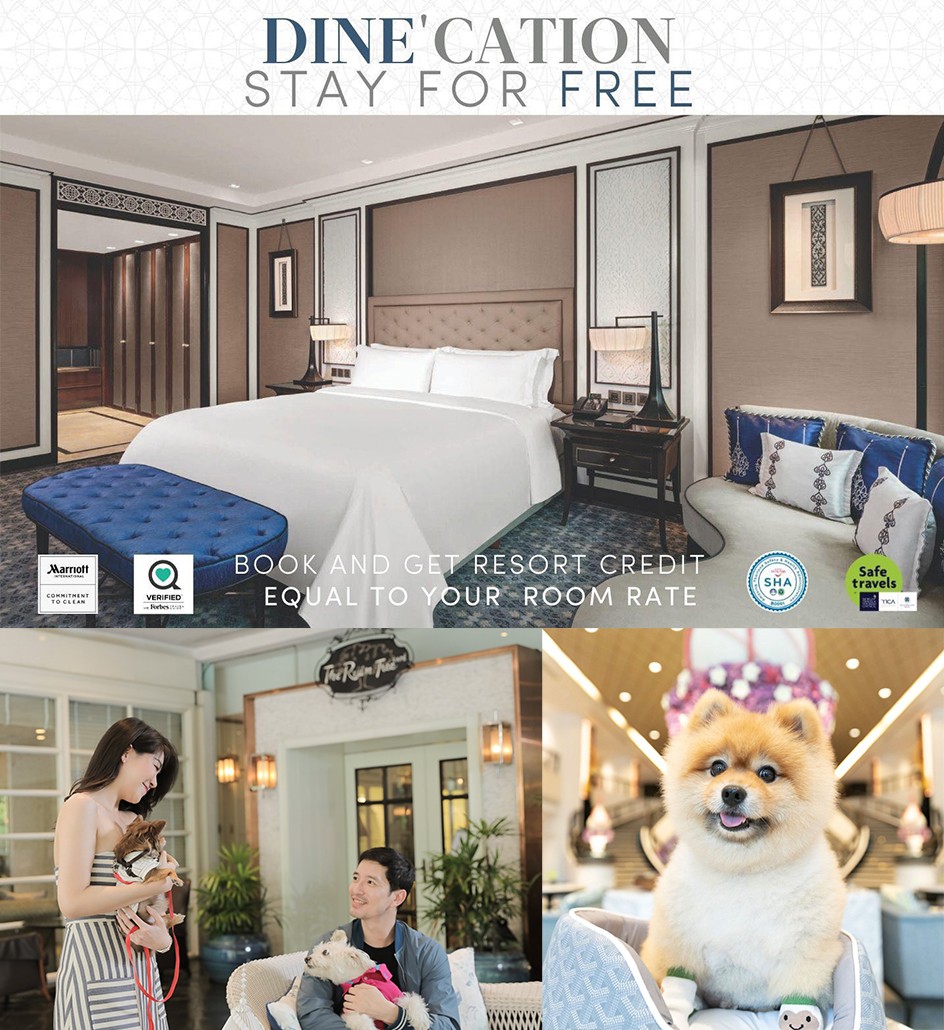 Packages and promotions being offered throughout the group cover accommodations and restaurants at its leading affiliated hotels and have been designed to cater to a variety of travelers. For those seeking a luxurious experience, The Athenee Hotel, a Luxury Collection Hotel, Bangkok has prepared an exclusive package comprised of a luxurious room with exclusive privileges such as private meals from the menus of the hotel's restaurants, a private office for executives, and a private kitchen for cooking.
Several affiliated hotels also provide Workation and Staycation packages which have already been proven popular among guests looking for a change in atmosphere during work from home. Bangkok Marriott Hotel The Surawongse has created a great-value "Stay for 7, Pay for 5" package for only 1,682 Baht per night, inclusive of breakfast for two. This promotion is now valid for booking for stays until 30 September, 2021.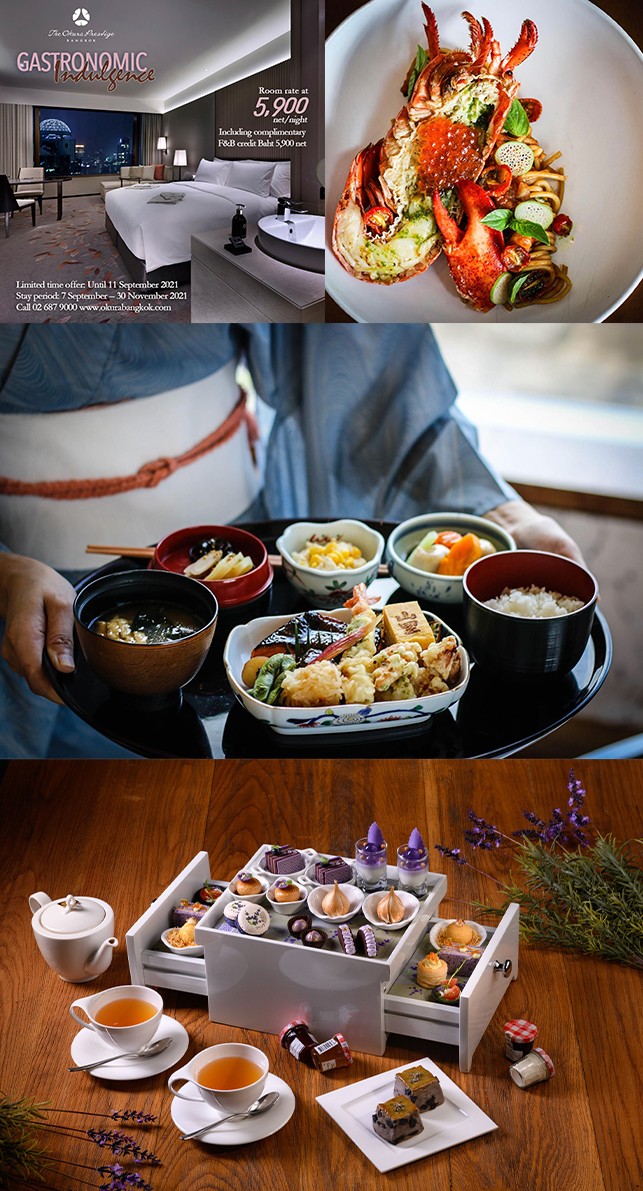 AWC has also creatively found ways to respond to our guest's yearning for international travel amidst the continued restrictions. The Okura Prestige Bangkok has designed an authentic Japanese atmosphere with its 9.9 Flash Sale "Gastronomic Indulgence" package, available on Megatix for only 5,900 Baht per night. This package may be valid for the deluxe room without breakfast but comes with cash credit of 5,900 Baht per night for use at the property's dining outlets. This exclusive deal is valid for booking from today until 11 September, 2021 for stays from now until 30 November, 2021. For a relaxed Mediterranean ambience, Meliá Chiang Mai is slated to open at the end of 2021 with the "MELIÁ ROOM - Stay One Night, Get One Night Free" promotion where guests can unwind in luxurious accommodation with a distinctive Spanish flair. For only 4,999 Baht, this package includes; breakfast, airport shuttle service, one set of cocktails and tapas, and 20% off hotel restaurants.
Mrs. Wallapa elaborated that to bolster the confidence of customers and guests, AWC is implementing "The Core 5 for Safety and Clean" master plan, encompassing employees, tenants, and guests. The plan consists of; 1. Secure Screening, temperature checks on all entries and mandatory scanning of the Thai Chana application, 2. Social Distancing, spacing between guests and capacity limitations, 3. Super Hygienic Cleaning, hourly disinfection of contact surfaces and bi-hourly cleaning of public spaces, 4. Support Care Service, ensuring understanding of health measures among all, and 5. Safety Trace, utilization of a database and development of an AWC application to supplement Thai Chana.